Halloo, I'm back. This site was down again all weekend so I finally left Affordablehost, my home for five years, for the it – seems – to – me more reliable Axishost. You can read about — and possibly learn from — why I did so on this page.
***
My Arn turned, umm, another year wiser last weekend! 😉 How did we celebrate it? Why with food, food, and more food of course. See the phlog for more pics.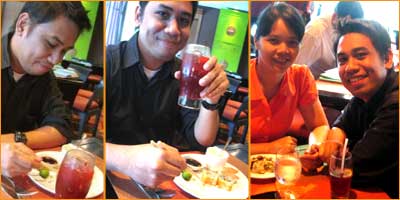 I got him a dress watch and the first season of the 1970s series The Incredible Hulk on DVD and I've been watching along, which is a first since I usually get him DVDs for his birthdays1 but I don't last long watching them. I didn't think I'd actually get hooked on Hulk since I never got to watch it when I was young2 but it's very engaging and the way it's produced makes the situations look so real — bellbottoms, sideburns notwithstanding.
***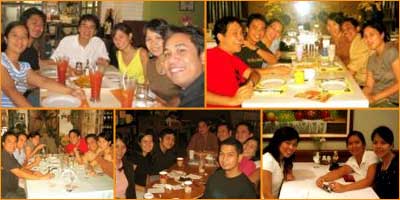 Hanging out and spending time with good friends has become extremely difficult now that everyone's always busy nowadays. Thankfully though, most of us were able to sync our schedules these past couple of weeks. Again, more pics in the phlog.
***
Check it out, the great komikero himself, Gerry Alanguilan made a short video featuring an interview with Arn in time for his birthday, no less. Thanks "cousin" Gerry! 😉
You can view — and learn from — all his videos here.
***
By the way, for those of you looking to find extraordinary works to experience, I made a list of graphic novels that are big in heart — basically, stories that made me fall in love with the medium of graphic storytelling. These exemplify what I think has just the right mix of narrative and pretty pictures: not too artsy that the stories don't make sense anymore, and not too wordy or high falutin that there's no room to appreciate the story and illustrations. Let me know what you think. 🙂
Last year it was The Alien Quadrilogy, the other year it was Flash Gordon and Battlestar Galactica, and the year before it was the collector's edition of 2001: A Space Odyssey.[ back]

Wonder Woman and The Bionic Woman being whom I considered superheroes

[ back]