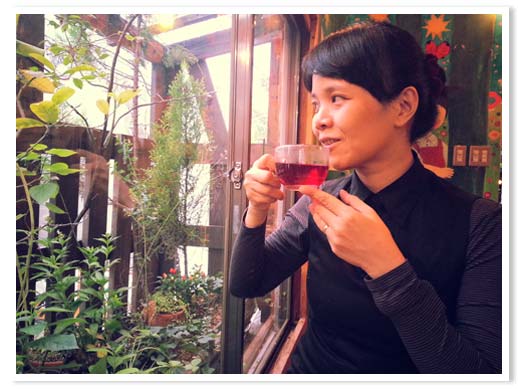 I'm Cynthia and I'm a graphic designer and illustrator. I graduated from the University of the Philippines College of Fine Arts in 1992 and worked immediately in the advertising industry where I worked my way up from Visualizer to Art Director and eventually, Associate Creative Director over the course of 9 years. I earned a few awards during my stint in the biz. 😉 On my 7th year in the industry though, I took a break and hied off to New York City where I enrolled for a term at Parsons The New School for Design.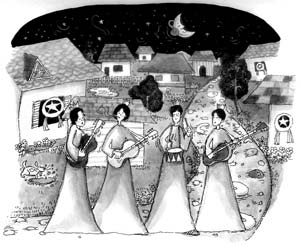 In 1995, I reconnected with college friends — members of popular Filipino rock band Eraserheads and became one of their go-to artists. My work for them includes illustrations for their 4th album / children's book "Fruitcake," graphic design and layout for two issues of their fanzine "Pillbox," and album sleeve designs for their subsequent releases "Aloha Milkyway," "Natin99," and "Carbon Stereoxide"  as well as "Wanted: Bedspacer" (Ely Buendia's solo album), and "Inkjet" (Raymund Marasigan's side project Squid9's 1st album). My ties with them led to numerous collaborations with other rock bands like Sandwich, the Itchyworms, Imago, and more. You can see most of my music packaging work in my old site.
In 2000 I met my husband Arnold Arre who happens to be a talented artist, graphic novelist, and animator. 🙂  Of course I wanted to spend more time with him so I left my advertising job and went freelance (best decision ever!). We got married in 2003 and I wrote a little bit about our wedding here.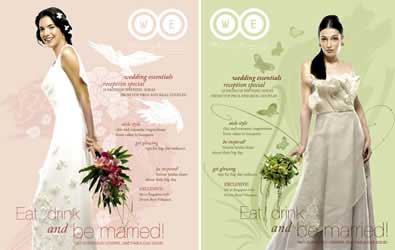 In 2004, fellow U.P. grad & ad industry survivor Marbee Shing-Go called on me to start a magazine called "Wedding Essentials" from the ground up, with her as Editor-in-Chief and me as Design Director. We were a very tiny team and I'm proud to say that it eventually became one of the country's premiere publications. 🙂  I stayed on for five fun years and in 2009, I stepped down to fulfill my dream of working from home full time.
In 2010, I conquered my fear of public speaking and gave a talk along with Arnold at Graphika Manila. Here's our opening video in case you want to see it.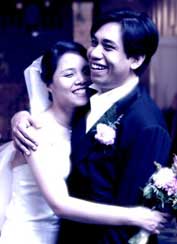 My husband & I have a home studio in Quezon City where we are kept company by a sweet marmalade tabby cat who is a constant source of joy and inspiration.
I've kept this blog since 2001 so if you backtrack and browse the archives, including the posts in my ancient Greymatter-powered site, I think you'll get a good enough glimpse of my life, likes, and loves. 🙂
Thank you for reading this far down. If you'd like to discuss a possible project, or maybe just say hi, please do so on this page.
All the best,
Cynthia
Even more about me:
* My design heroes — part 1 / part 2
* Interviews and other pressy stuff