Hey guys! I'm having a watercolor food illustration workshop at Prism Gallery in Makati on April 30 from 9am-12nn. Class fee, inclusive of materials and yummy snacks and food props (c/0 Chili Asylum!) is P2500.00.
This class is perfect for those of you who want to preserve or chronicle your favorite recipes in a fun way in your journals and sketchbooks.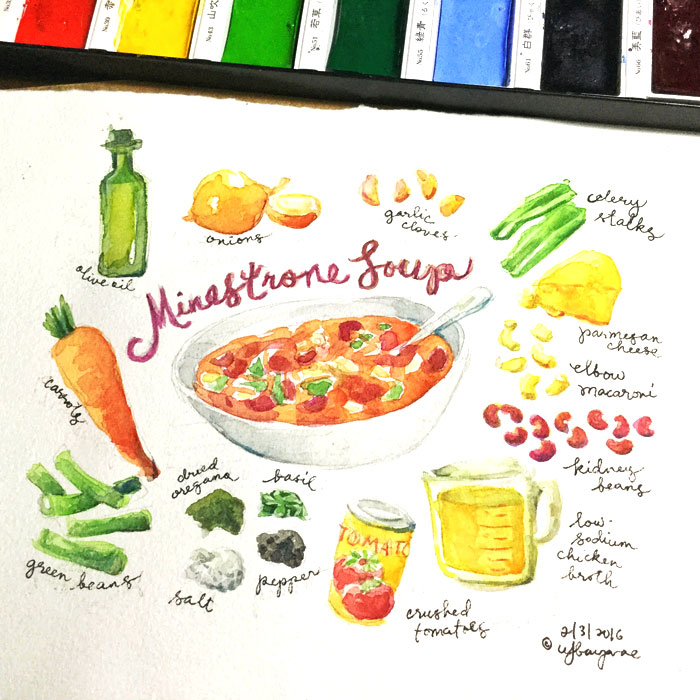 If you've been checking my IG, haha yes all those tomato drawings were in preparation for this class! Prism Gallery's Gold Tantoco asked me to hold a workshop there as far back as August of last year, but I already had classes lined up (and I can only handle one workshop every 2-3 months :P) so this actually took several months to plan. I'm glad it's finally happening. 🙂
At first I couldn't think of a theme (aside from portraits) to teach… and then the project with Chili Asylum popped up last January. That brought about the idea of a food illustration class with a twist and since I love Chili Asylum products, it was only fitting that they would be providing the snacks. (Thank you, Isi!)
The class is open to learners with basic skills in drawing and painting in watercolors. Don't worry though if you haven't painted in a while — we will review color theory and some general techniques in watercolor painting such as the wet-on-wet and wet-on-dry methods, among others.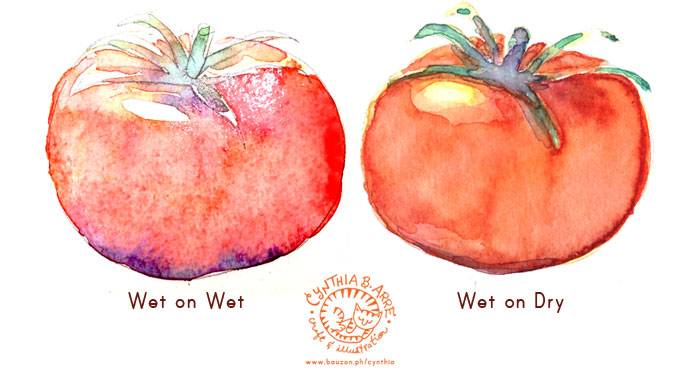 Workshop kits will include a watercolor set, brushes, watercolor paper, a fineliner + a pencil and an eraser.
To sign up, please call Prism at 886-3947 or e-mail prismgalleryph@gmail.com (kindly put APRIL WORKSHOPS on the subject line.)
Hope to see you there!