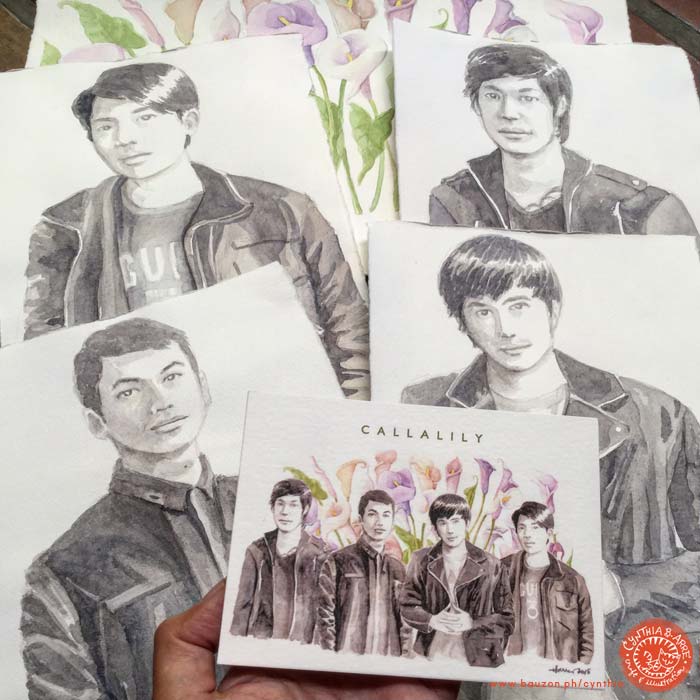 Delighted to present my artwork for the band Callalily's 10th Anniversary Concert (although some of you might have already seen this floating around on Instagram 🙂 ). This is also my first time working with them and I'm very touched that they chose to work with me on the occasion of their 10th year.
The guys are celebrating the milestone with a special show tomorrow July 28 at 12 Monkeys in Century City Mall in Makati, 8pm, where you'll be able to avail of this limited edition t-shirt:
I think only a hundred of these were printed so better go early. Admission is free.  🙂
AND! I suppose you've already guessed that I'm working on the art and packaging design of Callalily's 2015 album. I can't reveal specific details yet but you can follow the design process and development on my Instagram where I've been sharing sneak peeks via the hashtag #CynxCLcollab.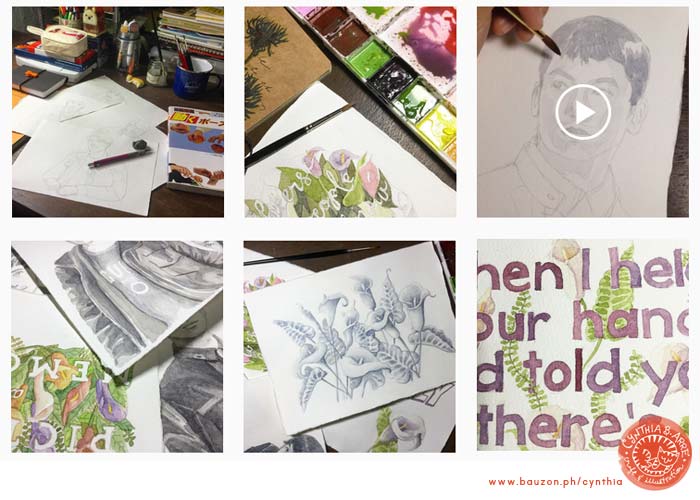 Bonus pic: my first meeting with the band members Kean, Aaron, Tatsi, Lemuel (partly hidden), + Soupstar Entertainment head honcho Darwin Hernandez and Callalily's road manager JR.