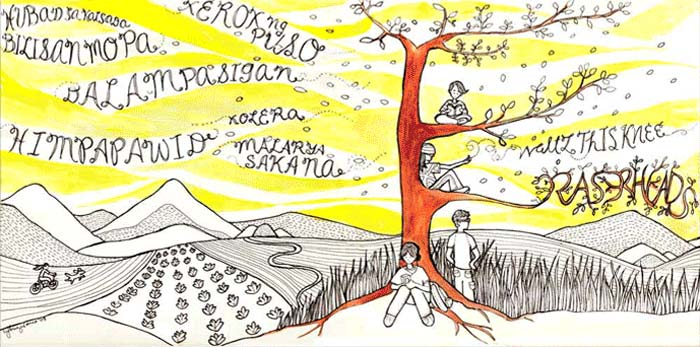 Project: "Waltz This Knee" – cover design for a fictitious Eraserheads album to accompany a short story by Aldus Santos in Uno Magazine
Tasks: illustration
Date of publication: April 2010
Client: Erwin Romulo, then-Editor of Uno Magazine
Much of my music packaging design career is defined by the work I did in the mid-to-late-'90s for Filipino rock band Eraserheads. (You can read about that ultraelectromagneticjourney here).
When Uno Magazine was planning a "Fiction" issue, Erwin and the editors conjured up the idea that maybe there was a never-released Eraserheads album so he tasked rock journalist Aldus Santos to write the piece, bits of which I typed down in this post in 2010. I was asked to provide the cover illustration and, basing it on the song titles which all sounded rustic and very local to me, I came up with a design that I thought reflected the mood of the album.