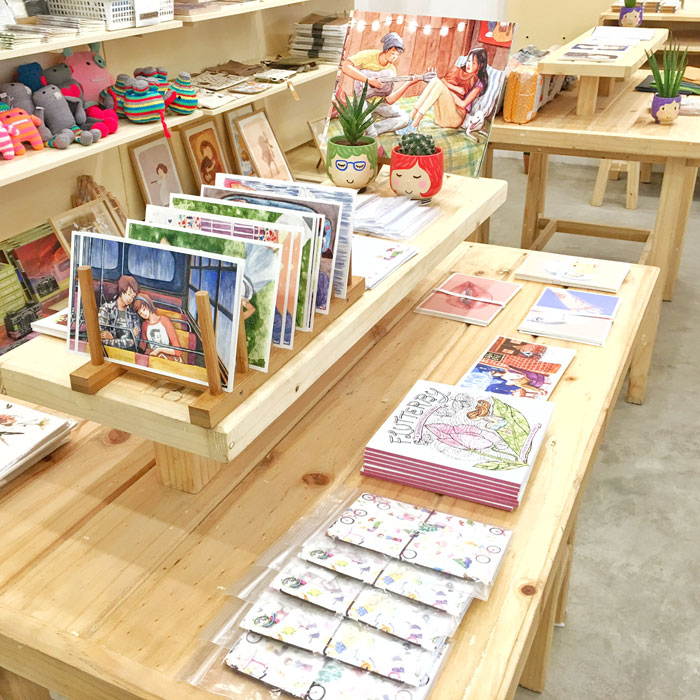 Aside from my online (home-based) store, my products — art prints, postcards, etc — are now also available at two lovely stores in the Katipunan, Quezon City area. The first one is Hey Kessy who has been carrying my products since last year actually. I'va also held a couple of workshops there before and am having another one on July 2 — please see my previous post for details. 🙂
Hey Kessy has recently moved to a cozy space at the U.P. Town Center's new Urban Turf section on the 2nd floor which is pretty awesome because it can now be easily accessed by mall-goers. They have a new section called After Nine Keeper which is a pop-up of goods by local artists and crafters including my friends Arlene Sy, Megan Dino, Tweed & Twine, Rubber Ducky Stamp Co., and more!
There you will also find these handmade notebooks below featuring my watercolor cat and girl illustrations. The notebooks are bound by an elastic string with tiny shrink plastic charms and the notebooks are designed in a way that the paper inside can be replaced / refilled. 🙂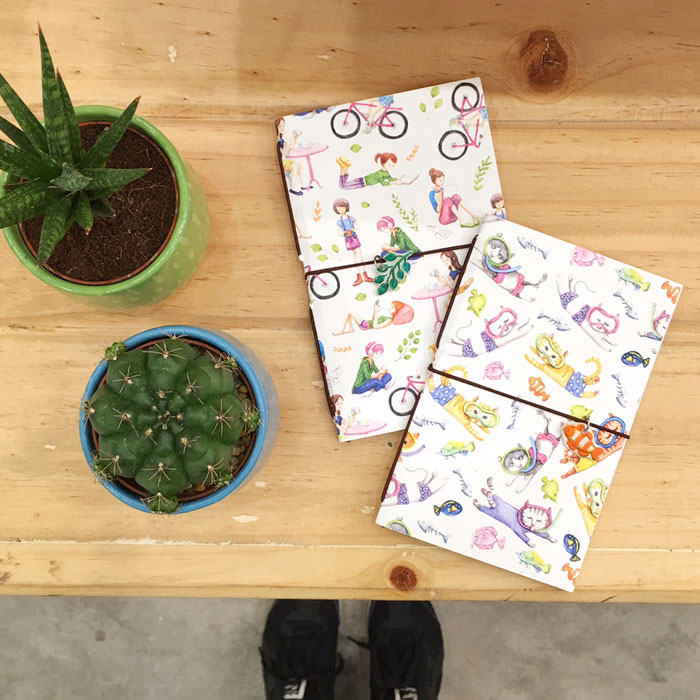 Also in Katipunan, right across Ateneo is this wondrous place called Common Room which is essentially a pop-up containing artworks & crafts by around 60 local designers. I'm proud to have my products along with the many beautiful things stocked there. 🙂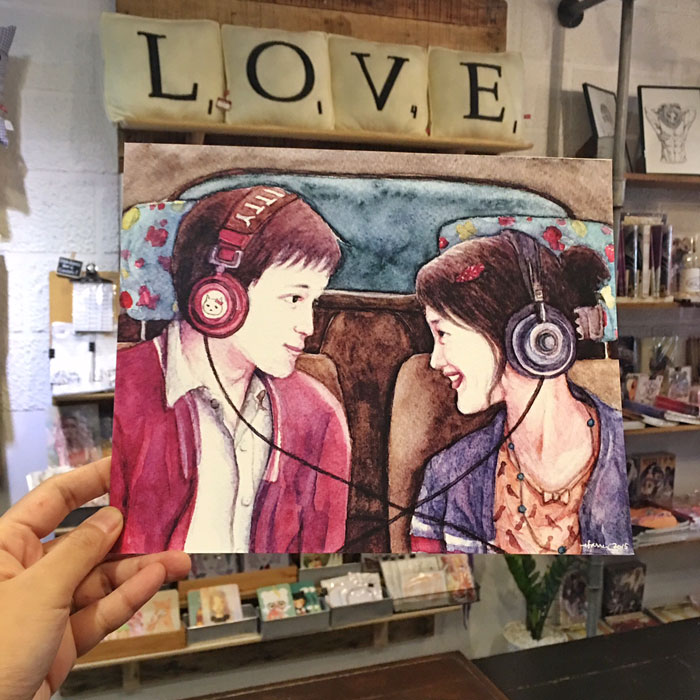 So many wonderful photo-opps there too. When I hand-delivered this "Ang Nawawala" print, I couldn't help but take a photo along with the LOVE Scrabble pillows by PopJunkLove. <3 Below is another photo I took just today and I love how it also shows the variety of goods you'll find in-store.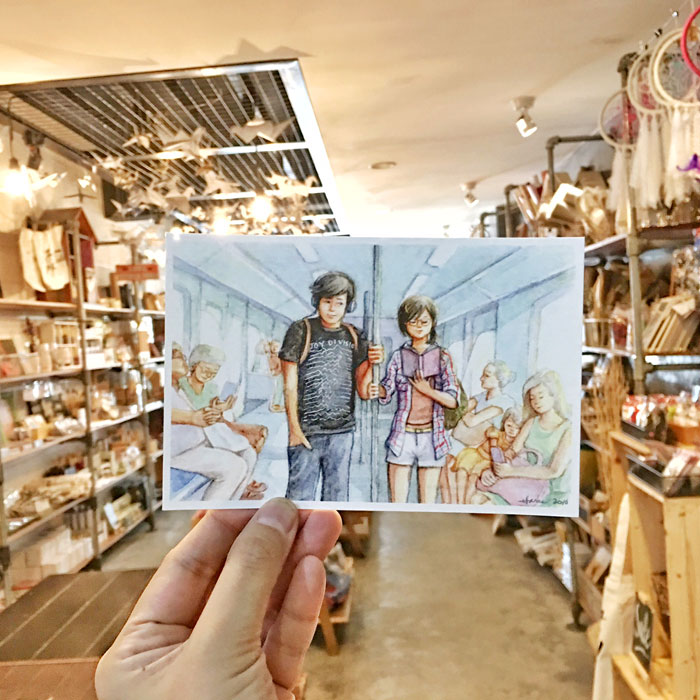 Apart from Hey Kessy and Common Room,some of my cards can also be found at Prism Gallery in Makati. 🙂 They were part of an exhibit before but Prism decided to retain them in their collection so please do visit the gallery if you're in the area.