Sigh, my only excuse for not updating except is that I've been preoccupied1. Anyway, here are a few notes:
–
* It's been out for a while but here's a plug nonetheless: our mag Wedding Essentials came out with the annual Beautiful Weddings issue last month. It features 25 real-life weddings, over 75 wedding element inspirations, plus over 200 pages of articles, tips, and everything there is to know about planning your big day! Please do grab a copy now, it retails for a very reasonable P200. 🙂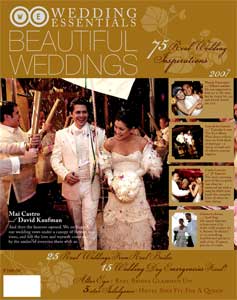 You can see a bigger photo of the cover here, and view the launch party pics here.
–
* You can find a couple of artworks by Arn in the September and October issues of Rogue mag2 one's an illustration for our dear Quark Henares' really funny article about meeting Sarah Silverman and the other's for Quark's Quentin Tarantino fanboy chronicles.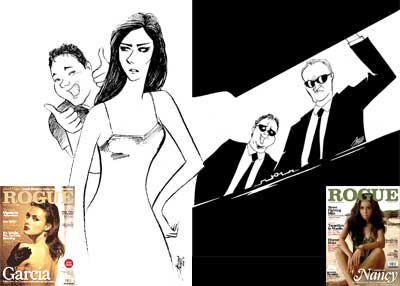 –
* A sister publication3, Imagine Magazine's maiden issue is now out. It's the new, innovative fashion and design glossy by the team behind the i section of the Manila Bulletin. A high-end, 280-page glossy, Imagine takes fashion coverage to the next level, following the trends in international fashion publishing, where fashion is treated as an exhilaration of an art form, and a magazine serves both as a portfolio and an idea platform. .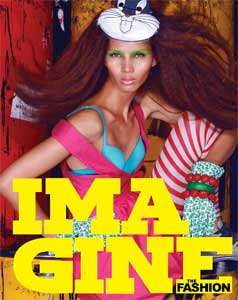 There's an article on Arn in this issue4 penned by no less than one of our favorite writers in the world, Luis Katigbak.
–
* I was invited to judge for this year's NU Rock Awards, yes exactly 10 years after I won one. I initially thought that I was only judging for the album packaging design category; it turns out I had to pick winners for the other sections as well. Gasp! The result: a night of cram-listening to all the finalists' albums because I wanted to be fair to these musicians5 and make the right decisions after all.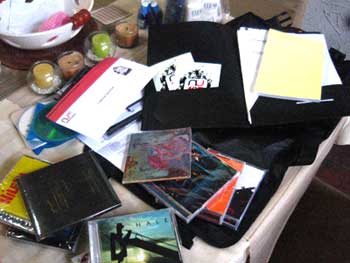 –
* We managed to squeeze in a week of R&R in Hong Kong. I've been there tons6 of times before for leisure with either family or friends and mostly for work7 but it was my first time to go with Arn so we allowed ourselves to "do the touristy". 🙂
More here.
–
(Visited 69 times, 1 visits today)