I've been so delinquent in updating that — I have to admit — I've forgotten how to do this. And then I remembered that lists are always foolproof. So here are some random things that I've either recently discovered or am currently into that I would like to share with you:
–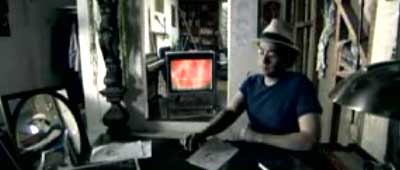 FRIENDLY FIRE – I really loved Sean Lennon's debut album "Into The Sun"1 when I first heard it in it's entirety about eight years ago. It was so good from start to finish that I thought there was no way his next album can possibly be more beautiful. So I was wrong. "Friendly Fire" serves up a more mature sounding Lennon and musical growth is apparent in the more complex and experimental instrumentations right down to the heart's-been-broken and world-weary subtext in his lyrics. Consider the first track "Dead Meat".
Dead meat, don't you know you're dead meat?
You just messed with the wrong team
Better not try and fall asleep now.
Watch the video here or download the mp3.
At first glance2 and maybe because of his trademark mellow vocals, it seems like a harmless albeit angry letter to a person who wronged him. It turns out that the song is addressed to an ex-girlfriend3 who cheated on him with his childhood friend who subsequently died in an accident before he and Lennon could reconcile. Yep, heavy stuff, a big departure from the easy, breezy, crashing-on-Yuka Honda4's-couch days of old. With that back story in mind, give it — and the entire album — another listen. It just brings a whole new dimension to it. As for my favorite tracks, everything sounds fabulous really but I like listening to "On Again, Off Again", "Spectacle", and "Tomorrow" over and over.
I think what I especially admire about Sean Lennon is that he struggles to make the music he wants without resorting to the obvious (i.e. going the POP music route and capitalizing on his larger-than-life surname).
–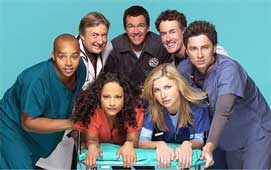 SCRUBS5 – Because of the void left by "Heroes" and the demise of a certain feisty little blonde girl's tv series, I had to look elsewhere for entertainment. I remembered that Budz & Nest told me that it was a good show so I decided to check it out. Suffice it to say that now, a day is not complete if I don't get to "spend time" with JD and company. I think it's also because I'm reminded of when I wanted to be a [insert gasp here] doctor when I was 56. It also doesn't hurt that a lot of Felicity alumna appear in the series from time to time.
–



HARRY POTTER 7 THEORIES AND WHATNOT (SPOILER ALERT). In anticipation of the final book of the series, fans all over the world — yours truly definitely included — have been speculating: Will Harry survive the final battle with old Voldy? Will Hogwarts reopen? What or where are the remaining horcruxes and will some of them represent the 4 Hogwarts founders? Will Harry reconcile with Ginny? Will Ron & Hermione end up together? Will Dumdledore reappear ala Gandalf or Obi Wan? Was Snape ordered to do the deed (see book 6) by Dumbledore himself? Alas, only she knows. Incidentally, with regards to the last speculation — I personally believe that Snape was under Dumbledore's orders and that he is not evil.
–
I seem to be getting quite a number of hits for the following terms: "Arnold Arre" (ahem, my hubby), "Andong Agimat", and "movie". So… is there anything you guys would like me to confirm?
–
Sorry I have to cut this short, work awaits. Follow my tweets, if you will. 🙂
(Visited 86 times, 1 visits today)