Just a quick update! This week's highlight is definitely the feature on my painting beginnings and works-in-progress on Candy Mag (*heart eyes emoji*).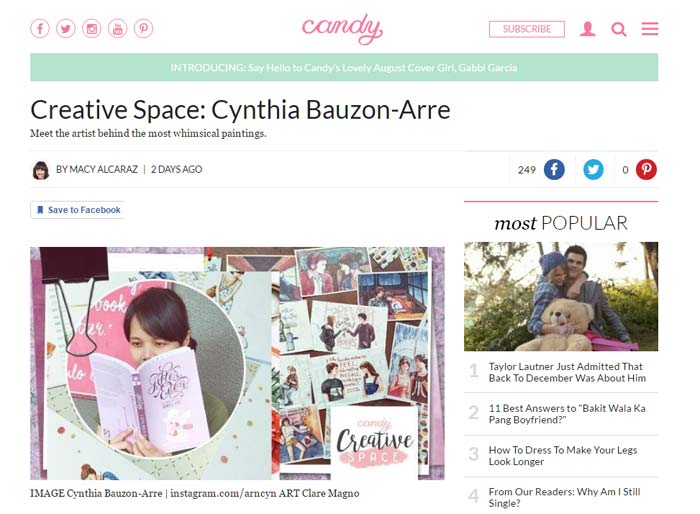 I was just telling friends that it would've been nice to have a publication like Candy when I was a teen. Locally we only had Panorama and MOD(ikr?) so I resorted to saving up and buying copies of Tiger Beat and Bop! at the bookstore near my high school UPIS along Katipunan (now transformed into what's known as the UP Town Center).  I don't remember what that book shop / magazine stand was colled but I remember it being at the back of Vinzon's Hall in UP so I had to cross the bustling Katipunan avenue just to get there — kind of risky for a 13 year old, now that I think about it.
So anyway I was happy to have been chosen by Candy to feature in their section called "Creative Space", many thanks to Macy Alcaraz and the team! <3
***
Speaking of UP Town, I had another live portrait session at Hey Kessy's "Better and Brighter" party/launch at the spanking new location on the 2/F of the Urban Turf wing a few weekends ago. 🙂  Here are photos of the lovely ladies I drew. (Were you one of them? :))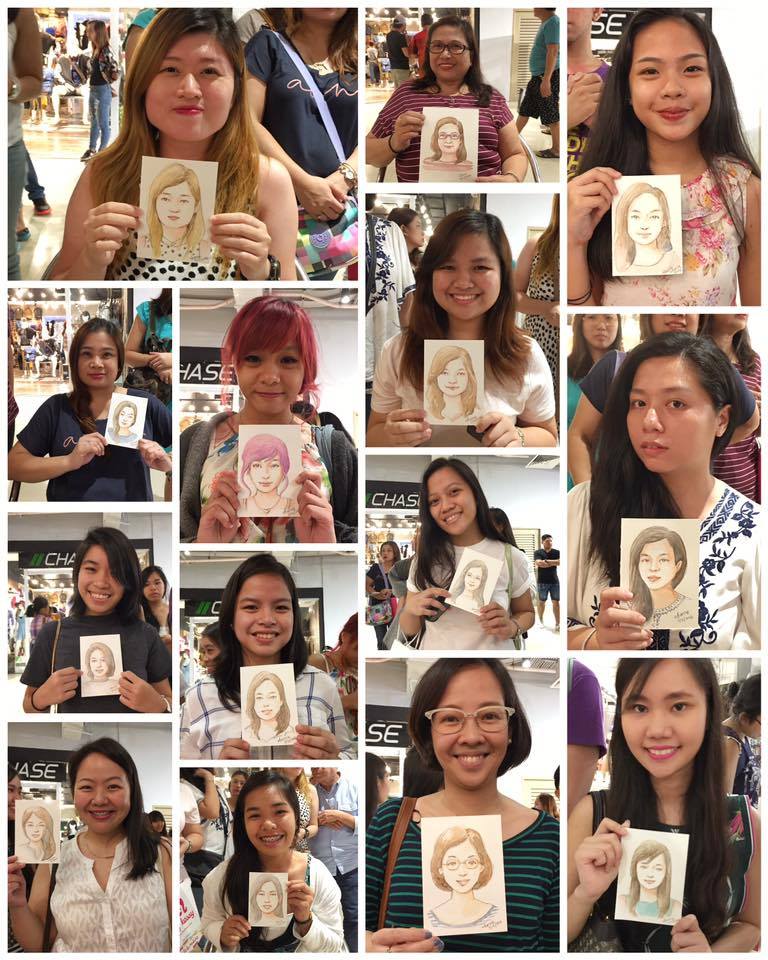 There are more behind-the-scene photos in my Facebook Page (here's the direct link to the album) and on Hey Kessy's blog. Here's a video too, in case you'd like to see me in actio.
***

And finally, I've updated my online store! Please do check out the new stuff when you have time. <3
(Visited 91 times, 1 visits today)