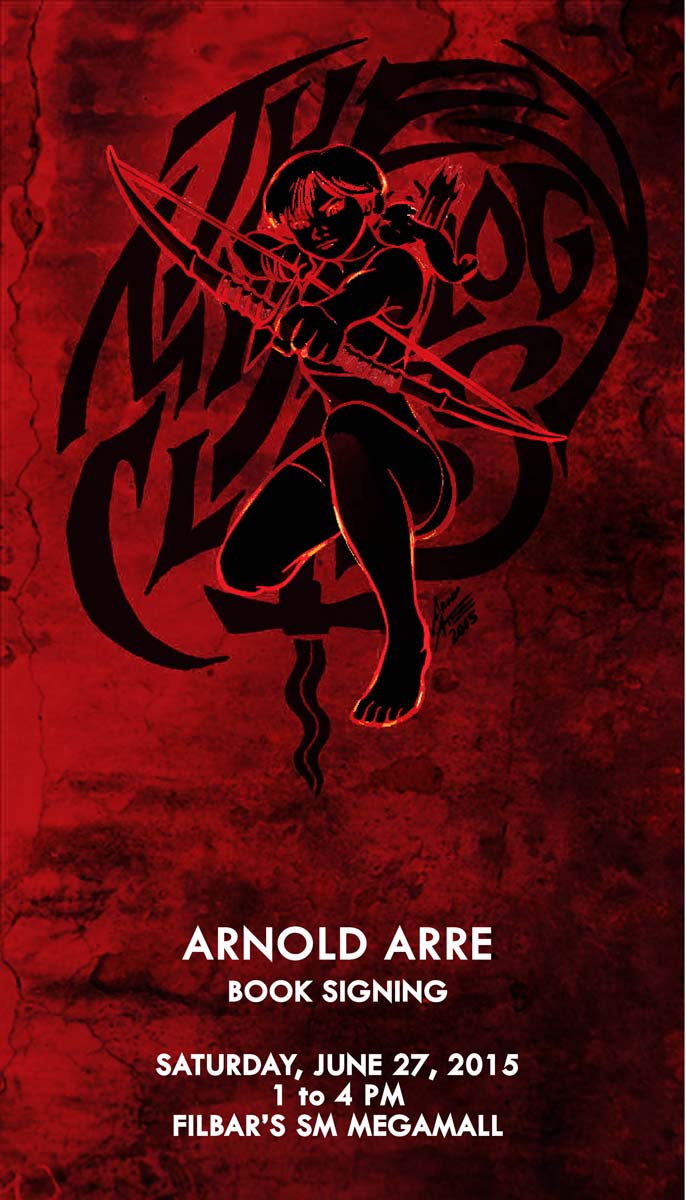 Arnold and I hope that you can come to his signing event tomorrow, Saturday, at Filbar's SM Megamall from 1-4 pm. (This is at the Ground Level of Bldg. B.) We're grateful to Filbar's for the invitation to hold this event, and of course to our good friends Jamie and Iyay Bautista of Nautilus Comics for publishing his work and bringing them to a new generation of readers. <3
In case you're not familiar with Arn's graphic novels, here are most of them:
"The Mythology Class," "Trip to Tagaytay," "Ang Mundo ni Andong Agimat," and "Martial Law Babies."
(Not in picture: "After Eden" which I forgot to include in the group pic. oops!)
He's also done some animated videos and his debut short film "Milkyboy" won the New Directors/New Visions Award at the LA Asian Pacific Film Festival in 2013.
Lots more info are in his site, arnold-arre.com but since he hardly ever updates his blog since he's always busy working (especially these days), I'm doing the inviting for him. 😉
So anyway, we hope to see you! There will be some announcements about his upcoming projects and releases. 😀
(Visited 156 times, 1 visits today)