Encouraged by a sudden increase in sales in my Cafepress shops1, I decided to open a few more last week. Four are wedding-related since (1) I'm immersed in the industry hence it's the easiest to make designs for; and (2) guess what, 80% of my sales are coming from the bridal shop2.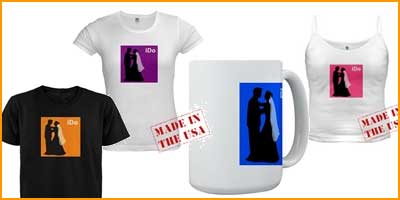 iDo shirts for the iPod-loving couple! (Hello, Carlo and Nina 😉 )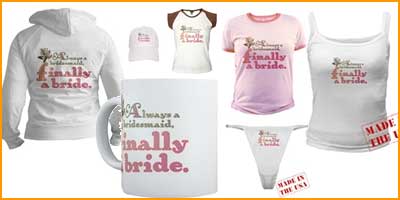 "Always a bridesmaid, finally a bride" tees for the been-waiting-for-mr.-right bride.
***
And because I didn't want to totally sell out, I made "Tsinelas (flip-flops) Addict" and "Bayong (basket bags) Addict" tees and knick-knacks as the second part of my Pinoy series.
You can see all the other new shops here3.
***
My Arn recently received a really nice email from Jasper Lloyd Tan of Cagayan de Oro-based Christian pop-rock band Thoughts and Notions4. Jasper says that (Arn's book) After Eden inspired him so much that he wrote a song about it called "Earthbound Angel"5
Excerpt:
I could choose to soar above the skies
And be one with the flight of angels
But I am here in this world for one purpose
To be with you and be your guide
And be your earthbound angel.
Band info and streaming audio here.
(Visited 51 times, 1 visits today)