Here is a tribute to the most important people in my life.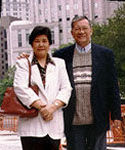 Mama, Aurora Feliciano Bauzon, is a Pediatrician and Papa, Leslie España Bauzon, is a Historian. They met in North Carolina while earning their doctorates in UNC and Duke University respectively. They got married in the Philippines in 1971.
[ My father's site is here. ]


My younger brother Leslie Christopher was 3 years younger than me. He was diagnosed with Leukemia in 1980, and has been our family's guardian angel since 1981.
He was 6 years old in this picture.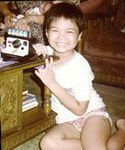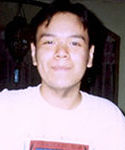 Calvin James is my youngest sibling. He's taking up Architecture at the University of the Philippines. (Oh yeah, he's the baby in the background in the picture on the left).

And finally, here's a picture of me,
with Arnold-baby.